Diel Insurance Group is proud to continue a tradition of superior service established long ago.



The roots of the insurance agency date back to 1886 when a local attorney, and later State of Wisconsin Supreme Court Justice, John Barnes opened a law office in Pelican Rapids - now known as Rhinelander, Wisconsin. At this time, all insurance policies were handled by attorneys as they were complicated legal contracts just as they are today.

In 1900, A. W Weesner joined the agency becoming part owner of what would become "The largest and oldest insurance agency in Oneida County is the Barnes-Weesner Agency, insurance, real estate and loans, with offices in Rhinelander.(1914)." They were located in the Merchant's State Bank, downtown at the intersection of Brown & Davenport Streets.

In 1920, after the death of the founding owners, staff of the agency incorporated under a new name, North Wisconsin Agency, also located at the bank building. The Estabrook family became majority owner in 1946. In 1962 a new office building designed by Architects L. F. & F. M. Coleman, of Chicago, Illinois, was constructed at 111 N. Brown Street. It still serves us well.

In 2008, the agency was sold to Brian Diel, Vice President & General Manager, who had been with the agency 20 years. The business now operates as Insurance Professionals of Northern Wisconsin, Inc. dba Diel Insurance Group. Expansion of the agency in Tomahawk, Wisconsin in 2010 resulted in the purchase of 119 West Wisconsin Avenue in 2013.

Times change, but Diel Insurance Group will continue doing what we and our predecessors have done best for over 125 years - taking care of our customers. Locally owned, we proudly serve year-round and seasonal residents of Wisconsin, Illinois, Michigan, Arizona, Minnesota & 9 other states, specializing in seasonal homes, resorts and childrens camps for decades. Providing superior service has always been and still continues to be our priority and our reputation.

Doing business with a locally owned agency means more of your insurance dollars stay local. We believe volunteering time and other resources to community groups and charitable organizations is important to the continued growth and success of our Northwoods Wisconsin home.

To learn more about the Diel Insurance Group agencies, please stop in for a cup of coffee and visit with us at our Rhinelander or Tomahawk offices. We look forward to meeting you.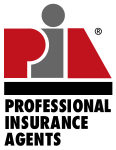 A Hodag honoring past and present military personnel stands proudly at our entrance.
Photos with the Hodag are encouraged!

&nbsp&nbsp&nbsp&nbsp&nbsp&nbsp&nbsp&nbsp&nbsp