Guiding you in the right direction for over 125 years.

We have the experience, knowledge, and answers you need.

Call us today!

Monday - Thursday 8:00 AM to 5:00 PM
Friday 8:00 AM to 4:30 PM (4:00 PM Tomahawk)
Not able to stop in? Call us to set up an after hours appointment.
Emergency contact numbers are provided to our customers.


Rhinelander 715.362.2444

800.544.7514

Tomahawk 715.453.5730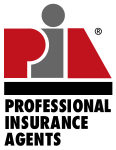 E-Mail Diel Insurance Group
Coverage cannot be bound by leaving a phone message or email. You must speak to a licensed agent before coverage is bound.
Back to the Main Page
Copyright ©2008-2015 Diel Insurance Group